One of the Jamberoo originals
Still one of the favourite things to do on any visit to Jamberoo Action Park and the Illawarra region.
Inspired by Alpine Bobsled suns, this great ride features two tracks, each nearly 1 kilometre in length.
Like a true Alpine run, they both follow the dramatic contours or the mountain, snaking their way down between trees, valleys, through tunnels and over bridges.
As the rider – or as the racer – you are in control – you can reach high speeds while enjoying the incredible scenic views.
Start with the Green Track to build your skills or if you are riding tandem with another family member – take it easy and enjoy the view.
Then – why not step it up a notch – put on your race face and take on the Blue Track!
Thrills galore and a classic theme park experience unlike any other.
You really do control the action on The Bobsled at Jamberoo Action Park!
All existing rides are operating as per normal operating procedures. The new Velocity Falls precinct is still under construction and is due for completion ready for season opening in September. This may affect the operation of the Bobsled from time to time but does not affect the operation of the other rides.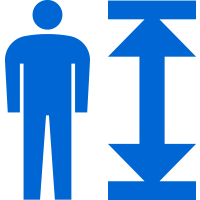 Minimum Height
< 140cm Adult Supervision Required